Your Future in Focus: Why Every Military Family Needs a Financial Plan
May 23, 2022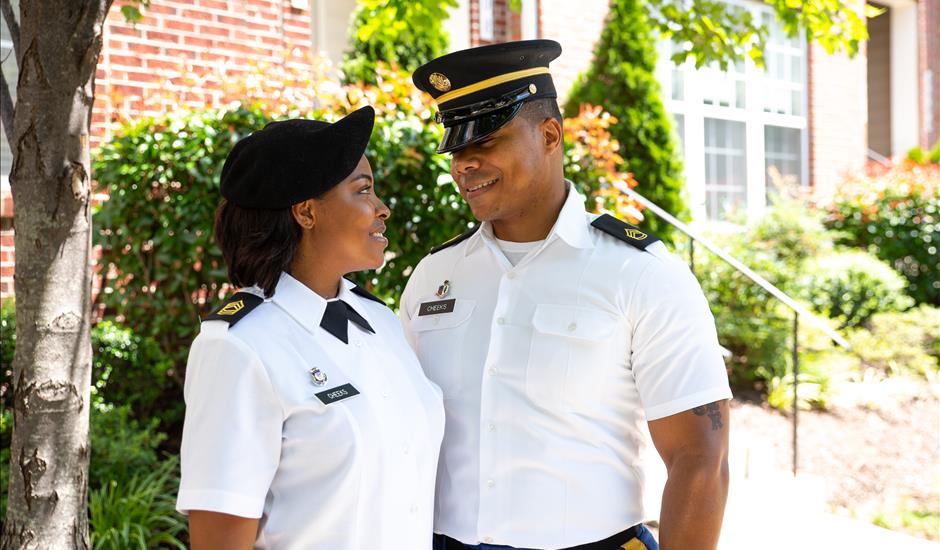 Missing a documented financial plan? You're not alone. A recent study found that fewer than 30% of Americans have one in place. With the unique aspects of military life including benefits, retirement, and more, it's crucial for you to have a robust financial plan that takes these issues into account to protect you and your family.
April hosts Military Saves Month and the usual U.S. federal tax filing deadline, making it the perfect opportunity to evaluate your finances. Regardless of your age, a comprehensive financial plan can help you detail your current situation, establish your financial goals, and provide the roadmap to help you achieve them.
What's in a Financial Plan?
A financial plan covers more than just your budget. It looks at financial strategy and risk management from every angle, including:
Getting the right amount of insurance coverage to protect you and your family.

Building savings scenarios in line with short- and long-term goals.

Ensuring the tax-savings strategy of your investments.

Coordinating your various streams of retirement income (401(k), pension, Social Security, TSP, IRAs, etc.) into one cohesive picture.
More comprehensive guidelines can also include connections to your estate documents and methods for protecting the assets you've worked hard to earn.
Your financial plan is not a one-and-done document. It's a roadmap to your goals based on where your life is today and where you're hoping to go, but any kind of life change might alter your approach. Marriage, divorce, the birth of children, leaving the military, and disability are just a few reasons why your strategy may shift course. Working with a professional who understands your unique situation and goals can help you stay on track when your financial plan needs an update.
The Cornerstone of Your Planning Picture: Freedom of Choice
The sooner you craft your personal strategy for savings, investments, and asset protection, the more options you will have in the future if things don't work out as planned. When you know where you're headed and have implemented risk management tools to help you manage uncertainty, you'll have more choices and more chances to rebuild if you encounter a setback or unexpected event.
What's the cost of being unprepared? The biggest risk is outliving your money, but there are additional overlooked pitfalls that come with skipping a financial plan or leaving it on set-it-and-forget-it including:
Working longer than you planned.

Inability to leave a financial legacy for your loved ones.

Spreading your investments too broadly to get the outcomes you need.

Leaving your spouse financially vulnerable if something happens to you.

Inadequate insurance protection for you and your family.
All of these issues have short-term impacts but can also add up over time. Investing now and building a financial plan that covers you from multiple perspectives means you have backup options for market crashes, personal family changes, and shifts in career.
5 Steps You Can Take Today
A financial plan isn't about judgment or looking backward. It's about picking up right where you are and charting a course for the future. If your strategy doesn't exist or hasn't been updated in years, here are some simple ways to get started:
Get copies of all life insurance coverage documents to determine policy benefits and payouts.

Set up a meeting with a professional who understands military income to talk through your current picture and the milestones along the way that might help you reach your financial goals.

Evaluate your current private and military savings and benefits to identify gaps.

Open a savings account beyond your emergency or rainy day fund.

Sit down with an investment professional if you're new to it or need help adjusting your methods.
Whether you want to boost your emergency fund, change your retirement strategy, or protect your legacy, a financial plan from AAFMAA Wealth Management & Trust (AMW&T) can help bring your future into focus.
Your AWM&T Relationship Manager will work with you one-on-one to learn about the financial goals that are important to you, and give you the tools to help you achieve them. Schedule your no-cost consultation today to get started.
Related posts