Creating Financial Security: Should You Consider a Wealth Manager?
August 29, 2023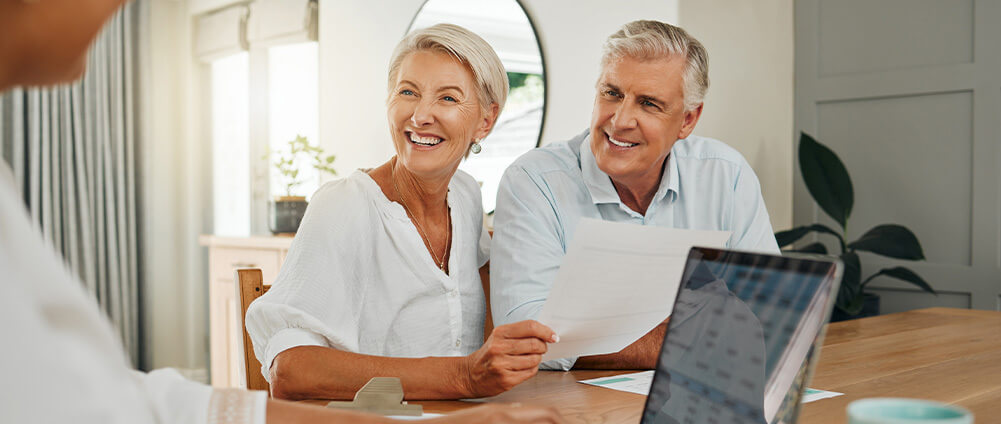 Financial stability and security are essential to leading a fulfilling life, especially for active-duty military families and Veterans like yourself. The unique challenges and circumstances you've faced require specialized financial planning and management. This is where a skilled wealth manager can make a significant difference. Let's explore what wealth management is and how it can contribute to your financial security — plus how choosing a financial professional from AAFMAA Wealth Management & Trust LLC (AWM&T) can help you achieve your goals.
What Is Wealth Management and How Can It Help You Create Financial Security?
Wealth management is a comprehensive approach to financial planning and investment management that aims to optimize your financial resources and help you achieve your long-term goals. As a member of the military community, wealth management takes on a unique significance due to specific challenges in your life including deployments, frequent relocations, and transitioning to civilian life.
A skilled wealth manager with expertise in military finances understands the intricacies of military benefits, such as the Thrift Savings Plan (TSP), military retirement benefits, and VA benefits. They can help you navigate these complex systems, ensuring that you're making informed decisions that align with your financial goals. Moreover, a wealth manager can tailor financial strategies to accommodate the uncertainties that come with military life, offering stability and peace of mind.
How to Choose a Wealth Manager
When selecting a wealth manager, certain factors must be considered to ensure that your financial needs are met effectively. Here are some key points to keep in mind:
Consider Military Expertise
Opt for a wealth manager who specializes in military finances, such as the team of professionals with AWM&T. We exclusively provide wealth management solutions to members of the U.S. Armed Forces. Many of us have worn the uniform or are dependents, and understand the benefits, entitlements, and retirement plans unique to the military community. A wealth manager with experience in serving military clients will be better equipped to develop strategies that maximize your resources while addressing military-specific concerns.
Focus on Value
Look beyond the surface and assess the value a wealth manager provides. Consider their track record, community involvement, client testimonials, and transparency from your dedicated Relationship Manager, Financial Planner, and Investment Officer.
Ask About Availability and Fees
Effective communication is crucial in a wealth management relationship. Inquire about their availability and how often you can expect to meet or communicate with your team. Transparent fee structures are also essential. At AWM&T, we are a fiduciary who acts in your best financial interest.
Have a Financial Plan
Before engaging a wealth manager, have a clear understanding of your financial goals and aspirations. Do you want to retire comfortably, save for your children's education, or invest for a specific purpose? A well-defined financial plan will guide the wealth manager in tailoring their strategies to your objectives.

At AWM&T, our Financial Planning provides you with:
Net worth calculation

Cash flow analysis

Education funding

Retirement planning

Insurance analysis

Estate planning considerations
Achieving financial security as a military family requires specialized knowledge and strategies. Wealth management offers a comprehensive approach to navigating the complexities of military benefits, retirement plans, and unique financial challenges. By selecting a wealth manager with military expertise, focusing on value, clarifying communication and fees, and having a solid financial plan, you can pave the way toward a stable and prosperous financial future.
Connect with AWM&T for Military-Focused Wealth Management
For active-duty military families and Veterans seeking specialized wealth management, AWM&T offers a comprehensive suite of Financial Planning, Investment Management, and Trust Services. We exclusively serve the U.S. Armed Forces Community and can provide tailored solutions for your military family. Connect with a professional today, or call 910-307-3500.
Related posts