Veteran Saves Initiative Launches During Military Saves Week 2023
March 10, 2023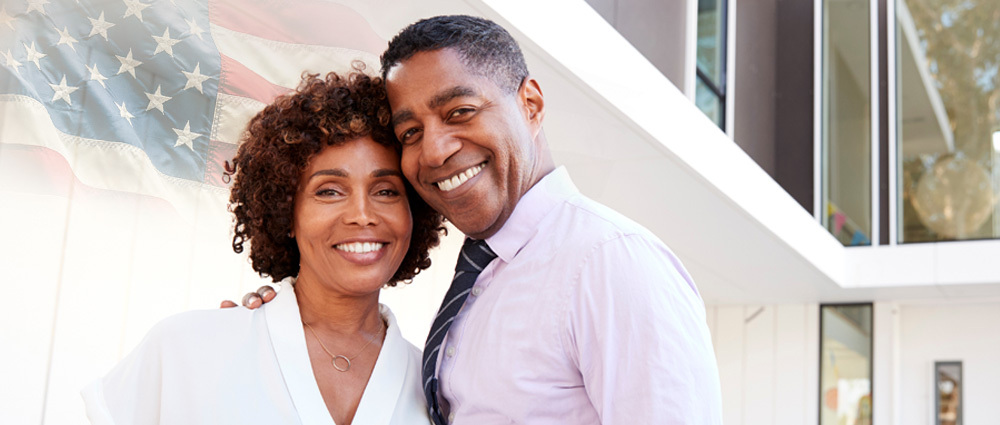 Save money, reduce debt, and build wealth. These are the tenants of the brand-new program, Veteran Saves, the latest financial initiative from America Saves.
AAFMAA Wealth Management & Trust (AWM&T) is proud to be a partnering organization for this year's Military Saves Week, April 24-28, 2023. Hosted by Military Saves, this free virtual event is open to the entire military community and designed to increase financial confidence.
Military Saves Week coincides with the launch of Veteran Saves, a program designed to encourage financial action and savings behavior change throughout the year, specifically for Veterans and those transitioning from military service.
What are Military Saves and Veteran Saves?
Military Saves and Veterans Saves are components of America Saves, and participants in the Department of Defense Financial Readiness Network. Veteran Saves will encourage financial wellness within the Veteran community using research-based behavioral economics and social marketing. It is a joint venture of the Association of Military Banks of America, the Defense Credit Union Council, and support from the Department of Veteran Affairs. The program aims to provide resources and solutions to address financial stress, debt, homelessness, and unbanked issues in the veteran community.

Military Saves Week: April 24-28, 2023
Military Saves Week is a national campaign that occurs annually each April. AWM&T is proud to be one of the thousands of organizations joining Military Saves to encourage the military community to focus on financial fortitude. This year's theme is Building Financial Confidence.
Each day of Military Saves Week focuses on one of five areas of financial wellness:
Day One: Saving Automatically | Monday, April 24, 2023
Day Two: Saving for the Unexpected | Tuesday, April 25, 2023
Day Three: Saving for Major Milestones | Wednesday, April 26, 2023
Day Four: Paying Down Debt is Saving | Thursday, April 27, 2023
Day Five: Saving at Any Age | Friday, April 28, 2023
Last year, AWM&T was honored to receive the Savings Champion Award from our participation in 2022's Military Saves Month. We were one of eight organizations selected from 400 to receive this distinction. It is our genuine pleasure to participate in sharing this mission again in 2023.
Steve Mannell, President of AWM&T and former Chief of Operations for the U.S. Army Special Forces Command, shares, "Establishing financial goals and achieving them is hard work. No matter your goals, saving money is the first step to building wealth. Military Saves understands that and is helping our military community achieve financial independence and security. We're proud to be part of that effort."
Secure Your Financial Future with AWM&T
We encourage you to participate in Military Saves Week's free events! In the meantime, here are a few of our tools to assist with your savings journey:
If you're ready to learn more and connect with one of our military financial professionals, please call us at 1-910-307-3500 or contact one of our Relationship Managers for personalized service today.
Related posts