Understanding the Benefits of Being a Retired Military Spouse
May 2, 2023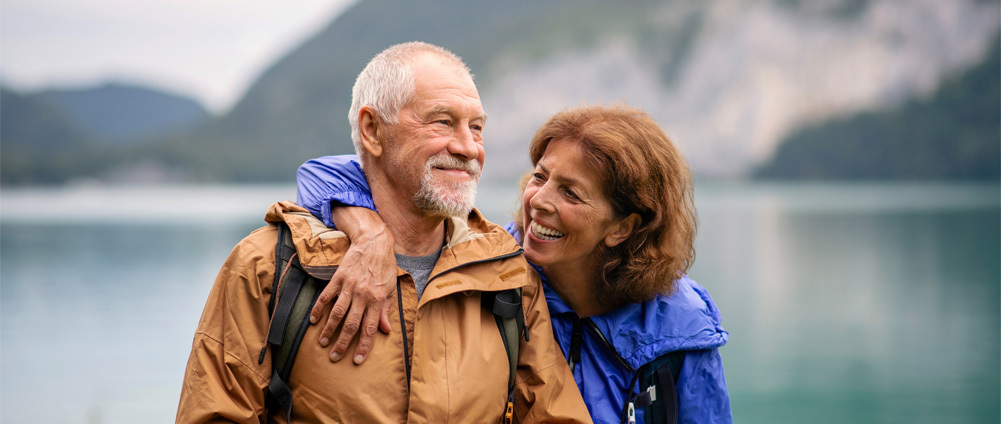 Military spouses like you are unsung heroes who provide emotional and physical support to your partners while they serve our country. You face unique challenges, including frequent moves and long deployments, and rightfully enjoy several benefits that come with being a part of the military family. Let's explore the benefits of being a retired military spouse and how AAFMAA Wealth Management & Trust LLC (AWM&T) can help you prepare financially for your retirement.
Retired Military Spouse Benefits
When your spouse retires from the military, you are entitled to certain benefits, including:
Healthcare
One of the most significant benefits of being a retired military spouse is continued access to TRICARE, the military's health insurance program. TRICARE offers comprehensive medical coverage to retired military families, including hospitalization, prescription drugs, and mental health services. Generally, when a retiree or retiree family member becomes individually eligible for Medicare Part A and enrolls in Medicare Part B, he or she is automatically eligible for TRICARE For Life. Read more about TRICARE benefits for retirees here.
Commissary and Shopping
Another advantage of being a retired military spouse is maintaining on-base privileges with your military ID and access to the Commissary and Exchange stores. These stores offer discounted prices on groceries, household items, clothing, and electronics. You can continue to save a considerable amount of money by shopping at these stores, especially if you live in an expensive area. If you've retired Outside the Continental U.S. (OCONUS), an additional benefit is the ability to use coupons for six months past the expiration date at the Commissary.
Education Benefits
Retired military spouses are eligible for certain education benefits. The National Military Family Association's spouse scholarship program is not rank-specific and any spouse who possesses a valid military ID can apply. If your spouse is leaving the military as the result of a service-connected disability, you may be eligible for the Department of Veterans Affairs' Survivor and Dependent Education Assistance program.
Survivor Benefit Plans
When a military retiree dies, their spouse may be eligible for a Survivor Benefit Plan (SBP). This plan provides a monthly annuity to the surviving spouse, helping them maintain their standard of living after their partner's death. The amount of the annuity depends on the servicemember's retirement pay and the level of coverage they selected. A new rule was recently announced as part of the 2023 National Defense Authorization Act that allows military retirees who initially opted out of the SBP when they left active duty will have a second chance to enroll. AWM&T can help you understand your options and choose the best plan for your military family.
Retired Military Divorce Spouse Benefits
If you are a retired military spouse who is divorced from your servicemember, you may still be entitled to certain benefits. These benefits include:
Retired Military Divorced Spouse Benefits After Death
If your former spouse dies, you may be eligible for a portion of their military retirement pay. The Uniformed Services Former Spouse Protection Act (USFSPA) allows state courts to divide military retirement pay between former spouses in a divorce settlement. If you were awarded a portion of your ex-spouse's retirement pay in the divorce, you may continue to receive that payment after their death.
Benefits for Retired Military Spouses
If you were married to a servicemember for at least 20 years, and your spouse served for at least 20 years, you may be eligible for several benefits, including healthcare, Commissary and Exchange privileges, and access to certain military installations. These benefits can make a significant difference in your retirement, allowing you to save money and live comfortably.
Why Consolidating Retirement Accounts Is Important
As a retired military spouse, it's essential to prepare for your financial future. One way to do this is by consolidating your retirement accounts. Consolidating your accounts can simplify your finances, reduce fees, and make it easier to manage your investments. By working with our team of military-focused professionals at AWM&T, you can prepare for your retirement with confidence.
Military Spouses, We Understand You
If you're a retired military spouse, it's crucial to work with a team of financial professionals who understand your unique needs and challenges. AAFMAA Wealth Management & Trust LLC (AWM&T) specializes in providing personalized financial planning solutions exclusively for military families like yours. We offer a comprehensive range of wealth management services, including financial planning, investment management, and trust services, tailored to meet your needs. To receive personalized advice and support for your retirement planning, please contact an AWM&T Relationship Manager or call us at 1-910-307-3500.
Related posts