Meet Your Relationship Management Team
December 1, 2022

You deserve specialized wealth management solutions, financial planning, investment services, and expert advice that puts your best interest first, always. The Relationship Management Team at AAFMAA Wealth Management & Trust (AWM&T) is committed to providing innovative financial solutions for the military families and Veterans we serve.
Who you trust to handle your legacy matters. Many of us at AWM&T are Veterans or come from military families, so with us, you'll never have to face the complexities of military finance alone. Get to know our Relationship Management Team who will map out your financial future while providing you with a unique level of service.
Relationships Make All the Difference
Jay Shivar
Vice President, Business Development
Jay Shivar is a proud Veteran of the United States Air Force. Jay joined AWM&T in 2022 after more than 18 years of serving clients as a financial advisor. In his current role, Jay leads the Growth, Financial Planning, and Relationship Management teams.
"I'm honored to help ensure the financial security and independence of the American Armed Forces Community through financial planning, investment management, and trust services."
---
Joe Farella, CFP®, CLU®, CWS®
Senior Relationship Manager
Joe Farella, CFP®, CLU®, CWS® served in the United States Marine Corps as both an enlisted Marine and a commissioned officer. Prior to joining AWM&T, he spent 20 years providing financial advice at well-known Wall Street firms.
"I enjoy working every day with a great group of people all focused on serving our Members. Knowing we are helping make someone's life better is a feeling that makes me love my role as a Relationship Manager."
---
Danielle Nuxoll
Senior Relationship Manager
Danielle Nuxoll is an active-duty military spouse who proudly helps her clients realize their personal goals and aspirations. Danielle graduated from The University of Iowa with a Bachelor's of Science in Business Statistics and a Certificate in Leadership Studies. She is pursuing the CERTIFIED FINANCIAL PLANNER® designation and has qualified to sit for the CFP® exam.
"AWM&T empowers me as an active duty spouse, mom, and individual to take care of military families during times of transition."
---
Joshua Schnelle, CFP®, MBA
Senior Relationship Manager
Joshua Schnelle, CFP®, MBA served in the Army for four years as an active-duty Air Defense Artillery Officer, and for almost three years in the reserves as a Civil Affairs Specialist. In his current role, he is honored to help Veterans realize their personal goals and financial aspirations.
"It's a great feeling to come to work at AWM&T every day, knowing our team is focused on ensuring that Veterans and their families receive trustworthy, objective financial advice in order to accomplish their goals."
---
Anthony Nemanic
Relationship Manager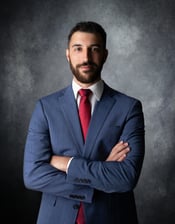 Anthony Nemanic achieved six years of expertise as a Nuclear Engineer with Naval Sea Systems Command (NAVSEA) prior to joining AWM&T. In his current role, he is passionate about serving and protecting our nation's military members in the wealth management world.
"For me, AWM&T perfectly blends two of my passions: financial health and service to our military and Veteran communities."
---
Richard Proctor
Relationship Manager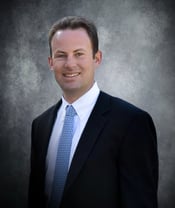 Richard Proctor has over 15 years of relationship management experience in the Investment Management industry, serving both individual clients as well as large-scale institutional clients across the world. He is honored to now serve members of the military, Veterans, and their families in his role with AWM&T.

"Working at AWM&T means having a unique opportunity to provide financial solutions to the military community and their families through lasting relationships. I'm proud to work alongside a connected team of colleagues that share this common objective."
---
William Taroli
Relationship Manager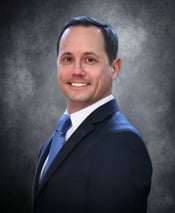 William Taroli is a financial sales professional who worked with Wells Fargo, PNC Financial Services, and Northwest Bank prior to joining AWM&T. He spent his high school years in Paris, France, graduating from The American School of Paris, which afforded him an opportunity to experience multiple cultures, languages, and differing world views.
"AWM&T has has financial experts whose sole mission is to serve those who have bravely served our country. Each Member receives the best-in-class service with all their financial needs. Our team's collective mission is to positively impact each Member, and it's a great honor to live this mission each day."
---
Mark Melrose
Relationship Manager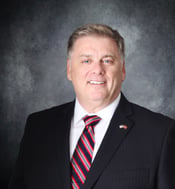 After serving 11 years in the military as a Master Explosive Ordnance Disposal Technician with the U.S. Marine Corps, Mark Melrose transitioned to a career in wealth management. He is excited to bring his knowledge in building and protecting wealth to active-duty military, Veterans, and their families.
"AAFMAA Wealth Management & Trust (AWM&T) allows me to combine extensive personal experience with state-of-the-art wealth management and planning tools. I enjoy creating customized strategic plans that enable Veterans and their families to achieve their end goals."
Connect With a Relationship Manager
Experience unparalleled personal service from AWM&T's team of seasoned Relationship Managers focused solely on the military community. Schedule an appointment or call us at 1-910-307-3500.
Related posts